The Last Friday Supper Club is a fundraising venture, held on the last Friday of each month, to support the Leathley Parish Room. Everyone is welcome. The cost is £12.50 per head. For further details see the Parish Bulletin, or contact the bookings secretary on by the preceding Wednesday.
A set 2 or 3 course menu is cooked and served by volunteers from the village (a labour-intensive but rewarding task!).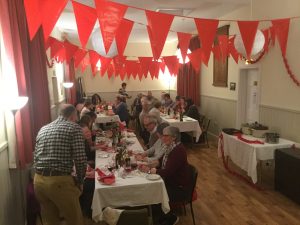 You can bring your own bottle, or you can purchase alcohol on the night.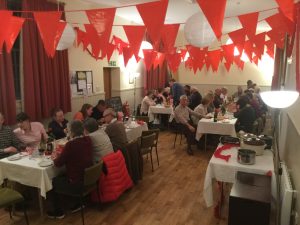 The meal is served at 7:15pm.